Ventilation system balancing/ commissioning
As a nation we are building more highly insulated and air tight buildings, something which brings with it the need to ensure buildings are adequately ventilated and the ventilation system is suitable, balanced & commissioned correctly to ensure its effective and efficient operation. These type of office alterations are completed by C|S|M on a regular basis C|S|M, maintenance contractors in London, are able to test extraction rates and also balance whole-building ventilation systems correctly. Ventilation system balancing and commissioning is not only a Building Regulations requirement but is also important to ensure the ventilation strategy is working as cost effectively as possible.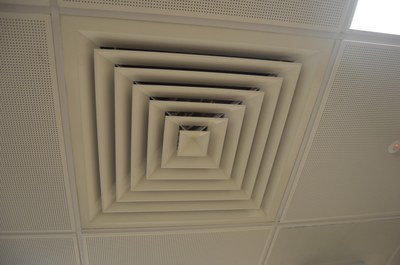 As regulations tighten, buildings contain more and more insulation, so it is increasingly important to ensure that said buildings are adequately ventilated, something which used to be a natural phenomenon caused by inefficient building methods, empty cavity walls and single glazed windows. In times past we probably had too much ventilation!
C|S|M has many years of experience / expertise in the examination, testing, commissioning & servicing of ventilation systems, and we are able to supply highly experienced and qualified engineers to perform this operation for you.
Initial System Commissioning
We attend to the Initial System Commissioning, including: System balancing and confirmation of correct air changes / air flows according to specification.
Our engineers tend your system operation, maintenance manuals and logbook complete with design and test data, system balancing of multi-branch, complex systems, and supply clear and comprehensive, reports including recommendations for maintenance and/or improvements and/or modifications.
New installations
C|S|M technicians ensure that all recently installed heating, cooling and ventilation systems are monitored and thoroughly tested, before commissioning them for use, providing relevant certification to the necessary parties. In order to do this C|S|M provides an efficient team of commissioning engineers who pride themselves on carrying out all work to the highest of standards.
Oh yes, and we provide commissioning training and technical support. It would be wise to consider this as part of your commercial maintenance plan.
How will all this affect day to day business?
We could say that this depends on the design and layout of your building, but as much as anything it depends on the time of year – if the weather is boiling hot or wet, windy and cold then having your heating or ventilation cut off could cause some distress, so that is why we always suggest you have the option of requesting the work is carried out in the evenings or weekends when staff are not at work.
To compliment this service we also offer air conditioning servicing.
C|S|M for all your office maintenance, building maintenance and small works needs.
Save
Save
Save