Air conditioning services London
C|S|M, maintenance contractors in London, are one of the foremost providers of air conditioning services in London, and our clients range from SME's, large corporations and private sector organisations. C|S|M offer this services amongst many other office alterations.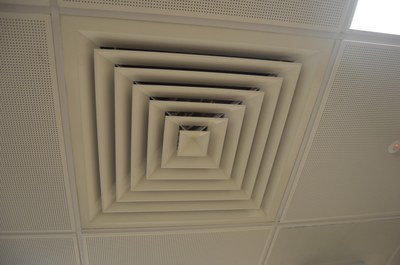 We provide advice and guidance from Day 1 on every aspect of your air conditioning from the initial selection of equipment through its supply and professional installation on site.
We also provide a planned programme of air conditioning services and maintenance which includes future upgrades, repairs and warranties.
Our aim is always to provide the most energy efficient units for your company, thus reducing your overheads, and our team of expert fitters always keep that objective in mind.
Our friendly fitting teams are very experienced and knowledgeable in all aspects of air condition design, new installations, cooling calculations and fault diagnostics throughout the London area.
If we are left to supply your air conditioning equipment we always choose the latest from what the world's leading manufacturers have developed. This means that anything we supply is energy efficient, reliable and ozone friendly, and we can supply all types of commercial and industrial equipment, from portable air conditioning units to blast chillers. It should be considered as part of your commercial maintenance plan.
Purchasing your air conditioning units
We recognise that the purchase of major equipment such as this may well make a dent in the company cash flow for a while so there is always the option of leasing new units to overcome the capital expenditure problem, and payments are tax allowable too.
Benefits of air conditioning
Air conditioning has many benefits throughout all the seasons and, of course, the main one being that it supplies a comfortable working atmosphere whatever the weather.
Units can be used for both heating and cooling, and most modern units have an auto changeover switch where you set the temperature and the unit will cool or heat as required automatically.
Anti-fungus filters are used in most modern air conditioning units which trap allergy-causing mites, smoke particles and nasty odours, thus making the air in your working environment clean and fresh.
Will there be disruption during installation?
With any major installation in a business setting there is bound to be some disruption but our engineers recognise that you have to work there to cause as little disruption to your day as possible. And they clean up afterwards!
You always have the option of requesting that our engineers work outside your normal working hours, in which case there will be no disruption at all.
Our highly equipped engineers
All our engineers are equipped with the latest hand held technology and diagnostic equipment available which carry all the details they need. Our service engineers have a large stock of equipment and parts, meaning that you spend less time waiting for maintenance and repair.
Support when you need it
With C|S|M, maintenance contractors in London, you can rest assured that help is never far away as our teams are available 365 days of the year, ensuring that we are always on hand to provide expert advice and immediate help, day or night. 
Peace of mind
We have a network of highly qualified air conditioning service engineers in and around London who are HVAC professionals, delivering effective services locally so we are always on hand to help ensure your air conditioning systems are maintained and running to their optimum with the minimum of disruption to your business.
C|S|M are a building maintenance company in London working to assist you in maintaining your property to the highest standard.
Save
Save