C|S|M is a commercial maintenance company that offers a variety of services in terms of maintenance services in London. C|S|M was born from the need to service Construction and Shopfitting Limited client's in terms of after service, following a full fit out or refurbishment project. C|S|M can provide emergency services, property maintenance in London, regular handyman services, maintenance services, re-active maintenance, pre-planned maintenance, compliance testing, dilapidations and small works.

Emergency services: Why not add C|S|M to your telephone directory for emergency services. We can assist you in terms of emergency call out and preventing any issue from developing.
Regular handymen and reactive maintenance: Our reactive maintenance service, means as soon as anything is in need of repair we can be on hand to assist, alternatively there is our regular handyman service where you can select a regular interval for our handymen to visit. This could be daily, weekly, bi-weekly or monthly to keep you premises problem free.
Pre-planned maintenance: When using pre planned maintenance, companies can benefit from significant savings in terms of not having to pay for reactive maintenance and even emergency issues. Pre planned maintenance helps to prevent future repairs and can assist in keeping your business premises compliant. Pre planned maintenance involves servicing and ensuring companies remain compliant.
Compliance testing: Not everyone is aware of their duty in regard to compliance testing in their premises. C|S|M can ensure that your business premises remain compliant in terms of Health and Safety for your workforce, after all we all need to make sure we are abiding by the regulations for the UK.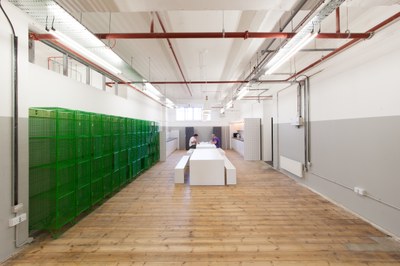 Small Works: Some projects require more than a maintenance person. You may want a tea point putting in, a room redecorating or some office space reconfiguring. For these projects that require more than a handyman, C|S|M can provide a team to complete your small works projects.
Dilapidations: When taking on a lease it is important to understand the dilapidation element of the lease that you as a business are responsible for. If you are responsible for the dilapidations/repairs of your building then a good way to ensure the building is maintained is to consider pre planned maintenance, however C|S|M can also complete all of your dilapidation works when you move from your current location, removing office walls and repositioning kitchens etc..
Fit Out and Refurbishment: C|S|M are part of Construction and Shopfitting Limited (C and S Ltd) Who offer a full fit out and refurbishment service from £2k to £2 million. Having worked with many offices and companies in the UK they are fully experienced in the transformation of business premises.
Most of us have heard the saying "You never get a second chance to make a first impression"..Well that's where C|S|M can help. Property maintenance is all about maintaining your first impression for your customers and your workforce.
C|S|M specialise in London commercial property maintenance. Office maintenance has it's own set of characteristics and C|S|M has worked in many buildings, old and new, in terms of maintenance in London and our team has the knowledge and experience to turn a hand to any project. C|S|M offers a service for commercial maintenance, London property maintenance, office maintenance, retail maintenance, restaurant maintenance, healthcare maintenance and education maintenance in and around London.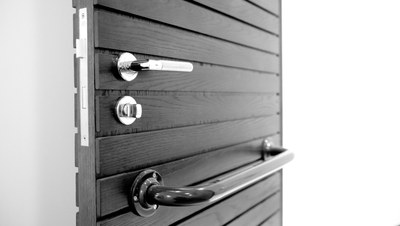 As you would expect from any London property maintenance company, C|S|M have a professional qualified team who are committed to helping our clients solve any of their maintenance issues, whether it be supplying a regular handyman, commercial maintenance service in London or assisting with their pre-planned maintenance in London. C|S|M have the right team and expertise to ensure the task is complete.
Our services range from Whiteboard hanging, to fixing a door lock, to relamping, to floor box moves and our small works team can complete more complex tasks ensuring your business is always looking it's best.
As a company we pride ourselves on our ability to perform maintenance tasks in London with minimal disruption to your day and your business.
So why not get in touch with us today and find out how we can start to work together to look after your building maintenance.